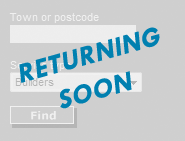 General DIY
Home insulation

Do it yourself ideas
DIY ideas
DIY products and services
DIY books
DIY shops
DIY superstores
DIY supplies
DIY tools
Interior Design
DIY Brickwork
DIY Central Heating
DIY Decorating
DIY Electrics
DIY Plumbing
Jargon Buster

DIY Products & Services

There are a wide range of DIY products and services which are available to you when decorating a room.

If you are intending on doing it yourself then you will be particularly interested in the range of decorating products available.

DIY products and supplies consist of everything that is required to complete your new decoration to a high standard. Products can be as basic as paint, coatings and tools required such as paint brushes, paint trays, rollers, glues and pastes. An important stage of painting or hanging wallpaper is to prepare the surface of the wall first and there are various products available to do this which you should look into.

If you need a specific colour to match a piece of fabric of furniture which is not readily available then you can use one of the many colour mixing services available at DIY stores.

Decorating services are available for those that prefer a more hands off approach to decorating. This could be as simple as hiring someone to paint or hang the wallpaper to your walls or go as far as interior design services to completely design and plan the decoration of your home. Lots of kitchen and bathroom firms also offer a range of design and planning services which can plan your new bathroom or kitchen, and then if necessary, fit it!